Five containers of unlicensed medications, including Tramadol, worth N95 billion, were intercepted and destroyed by the National Agency for Food and Drug Administration and Control (NAFDAC) and the Government of the Republic of Benin.
- Advertisement -
The agency stated that the development came about as a result of four and a half years of monitoring with the assistance of the Beninese Government in a statement on Monday, January 23, 2023.
The Director-General of NAFDAC, Prof. Mojisola Christianah Adeyeye, instructed the Director of the Ports Inspection Directorate, Prof. Samson B. Adebayo, in August 2018 regarding the intention of some shady importers to ship thirty-one (31) containers of unregistered pharmaceutical products, including tramadol 200mg and above from India. This was in response to an intelligence report from the Presidency. According to the statement, the containers were marked "construction supplies" and "bonded terminal."
- Advertisement -
Tramadol and other illegal narcotics worth N95 billion are destroyed by NAFDAC in a combined operation with the Benin Republic.
Although building materials were discovered in some of the containers, the FDA reported that unregistered pharmaceuticals were discovered in other containers.
- Advertisement -
The remaining four containers were initially sent to the Tema Port in Ghana, but were later sent to Cotonou after encountering resistance from the Ghana Food and Drug Agency, which NAFDAC had already contacted for collaboration to stop the four (4) containers, according to the agency. "One container was transferred to the Cotonou port in the Republic of Benin, while the remaining four were initially diverted to the Tema Port in Ghana," the agency said.
In order to ensure that the port authority in the Republic of Benin carried out the seizure of the five containers at the request of NAFDAC, the Director-General of NAFDAC, Prof. Mojisola Adeyeye, worked closely with the Nigerian Ambassador to the Republic of Benin at the time, His Excellency, Kayode Oguntuase.
- Advertisement -
"His Excellency Olukayode O. Aluko, his successor, never wavered in his efforts to make sure that all five (5) of these containers were given to NAFDAC for disposal.
"In the meantime, somebody filed a lawsuit in Benin demanding that the remaining twenty-four containers be returned to Nigeria. Although it took more than a year, Ambassador Aluko remained involved in the issue until the court decided that the containers might be destroyed in Benin.
- Advertisement -
Unfortunately, the Republic of Benin's government eventually consented to work with its counterparts in Nigeria to destroy these containers in Cotonou.
View the images below: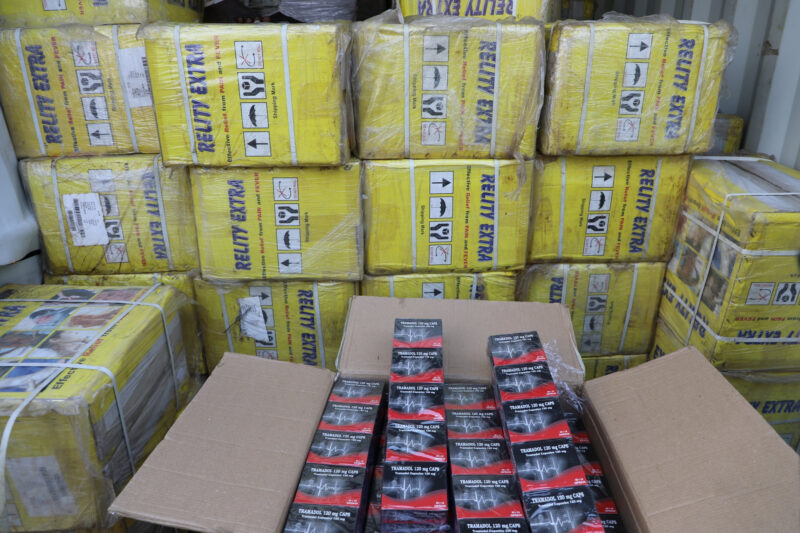 - Advertisement -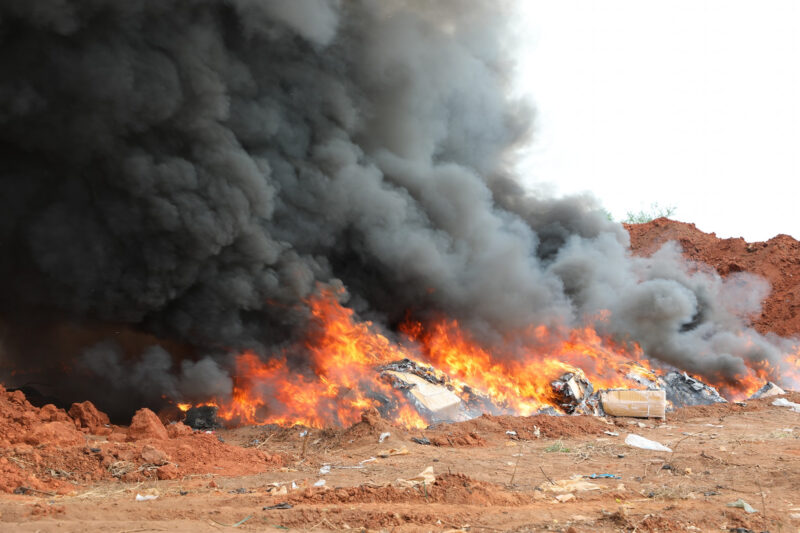 - Advertisement -